Farmer Jim meets Chef Alexandre: The Perfect Combo!
July 27, 2020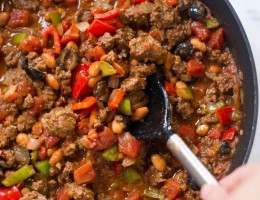 Introducing Farmer Jim's homemade chef created grass-fed meat dishes! Partnering with Chef Alexandre Lussier of West Coast Catering, customers can now enjoy restaurant quality meals right in the comfort of their own home and it's as easy as popping it in the oven!. Also, where else can you get premade grass fed meals today?
With almost 30 years experience Chef Alexandre is certainly no stranger when it comes to preparing delicious quality food. At West Coast Catering, aptly named as it's situated on the beautiful west coast of Ontario, Chef Alex wanted to create a convenient, stress free "grab and go" food option for his customers while also providing a healthy, fresh and tasty variety of meals.
GrassFed Shepherd's Pie, Chilli with GrassFed beef and crunchy veggies, Ricotta GrassFed beef Lasagne, GrassFed Meat Loaf with Musroom Sauce and more… These are just a few of the delectable options that are now available at Farmer Jim's.
So whether it's a family dinner, date night or gathering with friends, be sure to grab several of Farmer Jim's homemade GrassFed meals for a delightful culinary experience with your loved ones!